1-day Intensive Mindfulness Course
Mindfulness consists of mental exercises through which attention is trained to increase the ability to create an overview and conscious presence. It is one of the most effective tools to prevent and cope with stress, worries and difficult emotions such as sadness and anger, however these are not the sole benefits of Mindfulness. When we practice Mindfulness regularly, we can achieve greater peace, energy and joy in both our private and professional lives. There is scientific evidence that Mindfulness reduces stress and difficult emotions and increases mental resilience and well-being. People practicing Mindfulness observe positive changes in their daily lives, including strengthened presence in relationships. Mindfulness also creates positive changes in brain areas related to concentration, creativity, joy and stress. 
Who can join this course?
Our 1-day intensive Mindfulness course is suitable for everyone who wish to achieve greater presence and higher quality in life. We also highly recommend this course to those who are looking for ways to prevent and deal with stress and difficult emotions such as anxiety, irritability, sadness and anger.
Previous experience with meditation is not necessary as this course aims at both beginners and the experienced.
Benefits
At the end of the course all participants:
– are able to practice Mindfulness on their own
– learn useful and short attention exercises
– manage and prevent stress and difficult emotions
– increase the ability to relax
– improve the capacity for decision making
– create harmony between body and mind
– reduce self-criticism and pondering 
Course content:
– Alternation between theory and practice, so that you do not sit long in meditative postures
– Information about stress, stress management and stress prevention
– Formal Mindfulness meditation
– Short attention exercises for stress and worries
– Exercises to create presence in daily life
– Dialogue and exchange of experience
– Coffee / tea, cake and snacks
– Audio files of Mindfulness meditation for usage after the course
Testimonials:
---
I was sceptical about Mindfulness before coming to this course, but Esen gave very clear examples and useful exercises. I feel very motivated! Thank you very much!
Melanie
---
There was good balance between information and practice. Also Esen is friendly and very nice. I liked the way she teaches. Her answers to our questions were also very useful, they helped me get a new perspective!
Daniel
---
I had never tried doing meditation before and I cannot believe I could sit still for 20 minutes! Thank you Esen and Mindfulness Workshops. I am impressed and looking forward to continuing with the audio files. 
Sarah
---
Date / Time / Place
Can be arranged individually.

Price
Regular Price: 750 DKK
Discount Price: 450 DKK for students / unemployed / retired.
*Course materials, audio files with useful Mindfulness exercises and light snacks, tea and coffee are included in the price. Note that VAT applies to companies.
**Please note that registering for the courses are mandatory.

Info about the teacher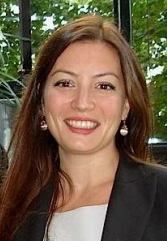 ESEN SEKERKARAR HANSEN: Esen is a Mindfulness and Mindfulness Based Stress Reduction (MBSR) teacher, international speaker, certified NLP practitioner. She has been practicing meditation for many years and has travelled to many different countries attending retreats and workshops of respected spiritual teachers in Denmark and abroad. She attended the MBSR Teacher Training Pathway of the University of the Massachusetts Medical School, Center for Mindfulness (CFM at UMass) and was trained here by respected teachers such as Saki Santerolli, Florance Meleo-Meyer, Lynn Koerbel and Elana Rosenbaum. She has been organising international conferences and workshops since 1999. She is the founder of Conscious Lifeworks (www.consciouslifeworks.com) where she teaches mindfulness, organises related events, retreats and makes informative interviews with pioneer names in the field. She offers Mindfulness and MBSR for institutions, firms, schools and groups as well as one-on-one Mindfulness training.